heike's
digital portfolio
because beauty is not a matter of size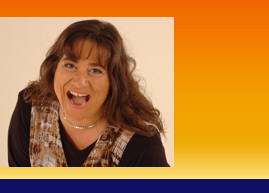 About Me
Since my early teen years I am fighting against my weight, with all its ups and also deep downs. In the last years though, my attitude towards my body has significantly changed - mostly because my husband confirmed me to accept me as I am, and because he often tells me about being attractive. I more and more accept the fact that many women are plus-sized, and that society is more and more accepting it as well all over the world.
I am sure that I have attractive female curves and I would like to show them everybody here, because I am sure that I can encourage many women of size to love themselves as they are. Feel free to give me any feedback on my photos, I am appreciating it and looking forward to it.
I operate this page only for private reasons. Anyway, photographers may feel free to contact me for a shooting if they like.
---
These are my "stats":
Born: 01 June 1967 = Twins
Marital status: Married
Height: 1.63 m (5ft 4'')
Size: 52/54 (Germany), 20-22 (US)
Measurements: 117-107-129 cm (46-42-51 inches)
Eye color: brown-green
Hair color: brown